Basic Buddy CPR Manikin MULTIPACKS with optional CPR Feedback
Save up to

£0.00
Save

£-555.00
Original
£555.00
-
Original
£1,750.00
£666.00 inc. VAT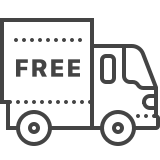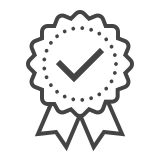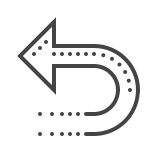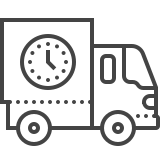 Basic Buddy CPR Manikin Multipacks
Choose from Adult/Child 5-pack, Infant 5-pack and Mixed Instructor Packs 
About Basic Buddy CPR Manikins
More compact than the popular CPR Prompt manikins, also from Nasco Healthcare, Basic Buddy has the same robust, lightweight foam-constructed body. The easy-to-clean durable plastic head features a realistic airway that is opened with a head-tilt chin-lift.
The simple-to-replace lung/mouth protection bags simulate a visible chest rise with mouth-to-mouth ventilation. The one-piece, disposable lung/mouth protection system makes this manikin completely sanitary - there is a lower risk of cross-contamination and cleaning is quick and easy.
This manikin offers a realistic and affordable way to provide each student with their own CPR manikin. 
Upgrade to Basic Buddy Plus for Bluetooth CPR Feedback via an intuitive app.
The airway opens using the head tilt/chin lift method, and there is a visible chest rise when ventilated. The xiphoid process provides an anatomical reference point for hand placement and compressions.
The manikin also features both adult and child capabilities. Basic Buddy® manikins are simple to assemble and provide trouble-free maintenance.
Basic Buddy Multipack Options:
5 Adult/Child - LF03694
5 Adult/Child with CPR feedback - LF03694A
4 Adult/Child + 2 Infants - LF03732
4 Adult/Child + 2 Infants with CPR feedback - LF03732A
4 Adult/Child + 4 Infants - LF03688
4 Adult/Child + 4 Infants - LF03688A
10 Adult/Child - LF03695
10 Adult/Child with CPR feedback - LF03695A
Features of the Basic Buddy CPR Manikin:
Adult and Child Capabilities
Lightweight and Portable
Economical - Each Student Can Have Their Own Manikin
Totally Sanitary, One-Piece Lung/Mouth Protection System
Realistic Chest Rise
Unique Airway System Opens and Closes with Proper Technique
Simple-to-Use
Tough and Durable
Rebreathing Airway
Anatomically Correct with Palpable Landmarks
NOTE: Only use AED pads designed for foam body manikins.
Warranty information:
5-year warranty on the manikin and 1-year limited warranty on basic Buddy Plus add-on kit hardware.