Life/form® Male/Female Catheterisation Simulator
Save

£0.00
Save

£-1,350.00
RRP
£1,350.00
-
RRP
£1,350.00
£1,620.00 inc. VAT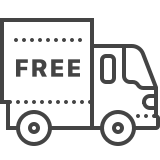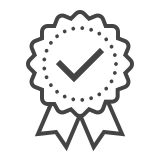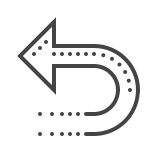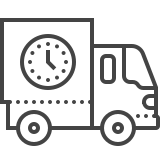 Interchangeable male/female catheterisation trainer from Life/form®
Practise essential skills for when it matters most.
The new Life/form® Male/Female Catheterisation Trainer feature realistic "skin" feel which is soft, durable and long-lasting.
Easily configurable between male/female and suprapubic applications. The disposable/replaceable bladder works with all applications. Lifelike anatomical resistance and pressure ensure correct patient positioning and movement.
The catheterisation trainer is upgradable to maximise long-term training benefits and cost-efficiency.
Life/form's new interchangeable male/female catheterisation trainer addresses training requirements for certification or graduation:
• Nurse educators
• Universities
• Community colleges
• Simulation lab coordinators
• Other nursing or continuing education personnel
Suitable for long-term care facilities and emergency room training.
Specification:
• Easily configurable between male or female.
• Suprapubic catheterisation training.
• Cost-effective – upgradable to maximise long-term training.
• Replaceable and serviceable parts.
• Easy to clean and maintain.
• Rectal suppository and enema training.
• Disposable bladder works across all applications.
Accessories included:
Female genitals
Male genitals
Genital housing unit
3 foreskins
3 suprapubic skins
3 bladders
Stand with non-skid feet
Bag
Simulated urine (4.5 litres)
Simulated urine (0.9 litres)
16 Fr silicone catheters
Lubricant
Carrying case
Replacement Parts:
Female genitals - LF00843A
Male genitals - LF00813B
Foreskins (3-pack) - LF00843G
Genital housing unit - LF00843E
Suprapubic skin (3-pack) - LF00843C
Lubricant - LF00985
Simulated urine 4.5 L - PN01036
Simulated urine 0.9 L - PN01037
Bladder (3-pack) - LF00843D
Stand - LF00843F
Bag - LF00843H
16 Fr silicone catheter replacement (10-pack) - LF01128
Dimensions:
Trainer:  W20cm x L18cm x D18cm
Trainer with case: W43cm x L41cm x D28cm
Shipping weight: 7.7 kg
Warranty:
5-year manufacturer's warranty included.