Moulage Wounds | Set of 24 adhesive wounds
P-PC-001-24
Sale price

£1,335.00

Regular price

Limited time deal

On backorder - Contact us
Regular price
£1,602.00 inc. VAT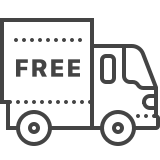 Free Shipping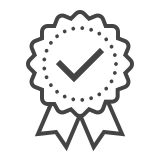 1 Year Warranty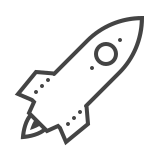 Fast Returns
NHS Supplier
Adding product to your basket
Set of 24 hyper-realistic adhesive wounds for moulage
Artificial wounds for practising first aid, bandaging, wound care and trauma scenarios. Includes lacerations, abrasions and ulcers.
Set of Sticky Wounds
Unique to the market; sticky, hyper-realistic and stain-resistant. These durable products will amaze you by their simplicity of use, ease of maintenance, and their efficiency during your simulations.
The set of artificial and realistic wounds is perfect for first aid (first responder), army, health and safety (workplace and occupational safety and health, OHS, HSE), paramedic training, home care, nursing, bandaging and hospital care training.
Soft and flexible, these wounds adhere to many different surfaces, on the skin for standardised patients or on patient simulator manikins.
This simulated wound kit includes:
Traumatic lacerations
Traumatic abrasions
Different stage ulcers
Non-categorised ulcer
Stain-resistant (e.g. iodine, permanent marker)
Maintenance tip: if the product becomes less adhesive because of dust, hair or other residues, just rinse it under tap water and it will stick again.
Size : 7-10 cm (3-4 inches)
Various sets available, including non-adhesive versions, various skin colours and embedded objects. Contact us for more options.
MedicSkin®
Every Medicor Lab product features hyper-realistic MedicSkin®. The innovative material offers a high level of durability, as well as being hypoallergenic, resistant to mould, and easy to clean and maintain. With MedicSkin®, needle tracks disappear with minimal damage.
Choose skin colour
All MedicSkin® products are available in a choice of 3 colours. This allows users to adapt the products to the colour of their manikins and task trainers, or use the products with standardised patients of varying ethnicities.
Liquid injection
MedicSkin® products are injectable, meaning the user can inject air into them. If specified, you can inject liquid into task trainers, a special sponge inside the product absorbs the liquid until saturation, easily drain it and rinse with distilled water to avoid mould growth.
Ultrasound
Task trainers with MedicSkin® are ultrasound scannable for sonography simulation. For example, the IV arm can be used for training in ultrasound-guided intravenous (IV) access. (Showing the user the needle or catheter).
This product is manufactured by Medicor Lab, a company that specialises in hyper-realistic task trainers and replica body parts for healthcare education. Medicor Lab products are distributed in the UK & Ireland by Sim & Skills Ltd.
Use left/right arrows to navigate the slideshow or swipe left/right if using a mobile device
Choosing a selection results in a full page refresh.
Press the space key then arrow keys to make a selection.