Pitting Oedema Pads for Feet
P-OG-001
Sale price

£720.00

Regular price

Limited time deal

On backorder - Contact us
Regular price
£864.00 inc. VAT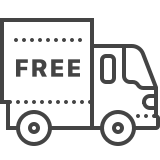 Free Shipping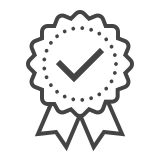 1 Year Warranty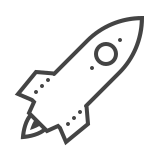 Fast Returns
NHS Supplier
Adding product to your basket
Simulated Pitting Oedema Pads
Pair of pitting oedema pads for feet, ankles or legs. 
Pads are adhesive and can be used on manikins or standardised patients. The pads are reusable and can be washed without losing their adhesive qualities.
Constructed from patented, hyper-realistic MedicSkin®, these pitting oedema pads look, feel and perform like a real patient with swelling of the feet and ankles.
When would you use Pitting Oedema Pads in Healthcare Simulation?
Common causes of swollen ankles, feet and legs
Swelling in the ankles, feet and legs is often caused by a build-up of fluid in these areas, called oedema.
Oedema is usually caused by:
standing or sitting in the same position for too long
eating too much salty food
being overweight
being pregnant –

 

read about swollen ankles, feet and fingers in pregnancy
taking certain medicines – such as some blood pressure medicines, contraceptive pills, antidepressants or steroids
Oedema can also be caused by:
an injury – such as a

 

strain or sprain
an

 

insect bite or sting
problems with your kidneys, liver or heart
a blood clot
an infection
Pitting oedema is a general problem caused by a variety of issues such as:
heart valve problems
low protein levels
deep venous thrombosis (DVT) — blood clots, usually in the legs
severe lung disease
congestive heart failure
venous insufficiency
liver disease
kidney failure
obesity
pregnancy
administration of intravenous fluids
medications
hot weather
MedicSkin®
Every CAE Medicor product features hyper-realistic MedicSkin®. The innovative material offers a high level of durability, as well as being hypoallergenic, resistant to mould, and easy to clean and maintain. With MedicSkin®, needle tracks disappear with minimal damage.
Choose skin colour
All MedicSkin® products are available in a choice of 3 colours. This allows users to adapt the products to the colour of their manikins and task trainers, or use the products with standardised patients of varying ethnicities.
Liquid injection
MedicSkin® products are injectable, meaning the user can inject air into them. If specified, you can inject liquid into task trainers, a special sponge inside the product absorbs the liquid until saturation, easily drain it and rinse with distilled water to avoid mould growth.
Ultrasound
Task trainers with MedicSkin® are ultrasound scannable for sonography simulation. For example, the IV arm can be used for training in ultrasound-guided intravenous (IV) access. (Showing the user the needle or catheter).
Use left/right arrows to navigate the slideshow or swipe left/right if using a mobile device
Choosing a selection results in a full page refresh.
Press the space key then arrow keys to make a selection.