Standard Ready-or-Not Tot Baby Manikin
WA18307
Sale price

£550.00

Regular price

Limited time deal

On backorder - Contact us
Regular price
£660.00 inc. VAT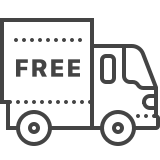 Free Shipping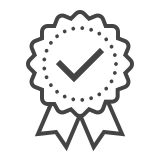 1 Year Warranty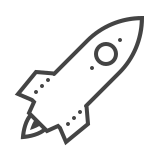 Fast Returns
NHS Supplier
Adding product to your basket
The famous Ready-or-Not Tot is an electronic crying baby simulator that teaches teen pregnancy education and baby care.
Ready-or-Not Tot Baby Manikin
The first interactive parenting manikin to simulate both the negative and positive aspects of caring for a real baby!
An anatomically correct, lifesize baby manikin that allows health and social care/school students to experience caring for a baby and its varying needs. Ready-or-Not Tot Baby Manikin is ideal for education and healthcare providers to enable students to experience the demands of parenting.
With its set programmes, the teacher always knows when the manikin requires care. Student responses to the manikin's needs can then easily be checked using the template provided.
Features of the Standard Ready-or-Not Tot:
Three different tending programmes typical of most babies, designed to replicate normal baby-tending needs along with fussy periods in each programme. Programmed tending events that are unpredictable to the student, but easy for the teacher to monitor, unlike other simulators.
The manikin cries, coos, and burps in response to appropriate care (key insertion) provided by the student. Programmes are 48 hours in length and run continuously with a 'demo' option included.
The manikin demands attention for periods of 5 minutes to 30 minutes for each tending occurrence.
There are 25-27 tending occurrences included within each 48-hour programme, resulting in a total of 7 hours of care.
Teachers have complete control of the child care experience.
Includes a panic key for quieting difficulties without discontinuing the entire simulation.
Alerts teacher to a students abuse, such as dropping the manikin, panic, or tampering with the control box.
More engaging for the student than an egg baby, flour sack baby, or plant baby.
Cries at preselected intervals around the clock.
The student will press a button to quiet the manikin for a 10-minute tending time.
When tending is completed, the manikin will cry and the student will again push the button to put manikin to sleep.
Demonstrates the demands of parenting and also allows teaching proper baby care and handling.
Improved manikin features including eyes that are open and arms and legs that move so you can position the manikin in realistic poses.
Fits in a car seat or infant carrier.
Newborn-sized, 20″ (50 cm) long, 4 lbs. (1.8 kg) manikin with movable head, arms, and legs.
The improved design of the Ready-or-Not Tot has the same body as the higher specification Intermediate version. Arms and legs move so you can set the manikin up on a table or lay it down. It fits well in a car seat or an infant carrier and feels more like a real baby when the student is providing care and the eyes are open.
This parenting simulator is an educational tool and intended for students over 12 years of age.
Use left/right arrows to navigate the slideshow or swipe left/right if using a mobile device
Choosing a selection results in a full page refresh.
Press the space key then arrow keys to make a selection.