Vantage Hospital Bed with Integrated Headwall for Simulation
Save

£0.00
Save

£-6,895.00
Original
£6,895.00
-
Original
£6,895.00
£8,274.00 inc. VAT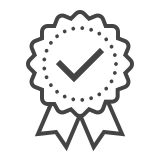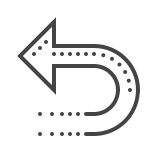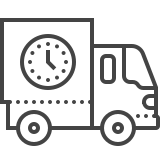 Hospital Bed for Healthcare Simulation with 90 cm Integrated Headwall
The Vantage Med Surg Tutor Bed provides instructors the control they need to simulate a recovery environment. The simple design and distinctive features bring efficiency to today's medical and surgical environment.
The Vantage features easily removable head and foot boards which provide caregivers easy access in the event of an emergency. The head and foot boards feature an exclusive blend of polypropylene for uncomplicated cleanup and durability.
The functions of the bed are electronically controlled and equipped with a backup battery that allows caregivers to make adjustments to the bed during transport and unexpected power outages.
The 91 cm Functioning Wall Mounted Discover Headwall Package is the most popular training headwall. It simulates oxygen, air and suction with one source of air by connecting to an external air compressor.
This solution is thousands of pounds less than a traditional centralised system with air, oxygen and vacuum.
The Sapphire headwall is available in a variety of sizes and different colour options.
For Simulation Use Only
Size: Available in 24", 36″, 48″, 60″, 72″, 84″ and 96"
Includes Silent Air compressor (Available without compressor upon request)
Includes complete accessories package: oxygen and airflow meters, humidifiers, nasal cannulas, analogue vacuum regulator, suction collection canister and ring holder
Features
New Healthcare Mattress
New Bed Sheet Set
Easily removable head and foot boards
Instant CPR release lever
550 lb (250 kg) weight capacity
LED night light
Bed bumpers for added protection
Five positional functions (HILO, Fowler, Knee, Trendelenburg and Reverse Trendelenburg)
Battery back-up
Caregiver-controlled "flat surface" function
Fowler angle indicator
6 IV pole holders
2 Foley bag holders
Linak DC actuators
Patient control on inner side rails
Bed Specifications
Overall Dimensions
Overall Length: 88″ (224 cm)
Overall Width: 42″ (107 cm)
Patient Surface: 35″ x 77″ (89 x 196 cm)
Height Range: (to the surface of the litter)
High 29″ (74 cm)
Low 18″ (46 cm)
Litter Positioning
Trend./Reverse Trend: ± 12°
Backrest: 0° – 65°
Knee Gatch: 0° – 30°
Weight Capacity & Caster Diameter
Weight Capacity: 550 lbs (250 kg)
Caster Diameter: 5″ (13 cm)
Electrical
Voltage: 110 V @ 60 Hz or 220 V @ 50 Hz
Headwall Specifications
Size: 91 cm (36″)
Colours: Available in standard white, cherry and maple
Ohmeda gas outlets
Duplex electrical outlet
Simulated nurse call button (3 gang)
Includes Complete Accessories Package

Oxygen Flow Meter
Medical Air Flow Meter
Analogue Vacuum Regulator
Suction Canister with Holder
Humidifier
Nasal Cannula
Suction tubing

Includes Silent Air Compressor
DISS Hose and Fittings
One (1) Year Warranty